Recently, many friends are asking about 3C motors, now let's popularize it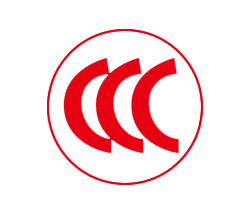 One what is 3c motor
The country promulgated the implementation rules for compulsory certification of electrical and electronic products on August 6, 2007. When the speed of low-power motors is converted to 1500 Rpm/min, AC asynchronous motors with power not exceeding 1.1kw AC synchronous motors (excluding explosion-proof motors, brakes) Motor)
Second, the scope of application of motor 3C certification:
    is suitable for driving low-power motors with rated voltages above 36V (not including 36V), DC 1500V, and AC 1000V, including:
   (1) When the speed is converted to 1500r/min, all types of AC asynchronous motors and AC synchronous motors whose maximum continuous rating does not exceed 1.1kw;
   (2) AC commutator motors and DC motors whose maximum continuous rating does not exceed 1.1kw.
   Note 1: Rated power ≤ synchronous speed × 1.1kw/1500.
  Note 2: Excludes explosion-proof motors and control motors (such as servo motors, stepping motors, self-aligning machines, resolvers, tachogenerators, induction phase shifters, etc.).
   Note 3: Not applicable to a multi-voltage, multi-speed motor with a rating exceeding the above applicable range. 
The full name of 3C certification is "Compulsory Product Certification System". It is a product conformity assessment system implemented by the Chinese government in accordance with laws and regulations to protect consumers' personal safety and national security, strengthen product quality management. The so-called 3C certification is China's compulsory product certification system, the English name is China Compulsory Certification, and the English abbreviation is CCC.
Did you all understand? If you have any questions, please contact us!